Rohit Sharma, the renowned Indian cricketer, has broken his silence on his absence from T20 International matches, shedding light on the reasons behind his decision. He acknowledges that it is 'not possible' for certain players to juggle all three formats during an ODI World Cup year.
Navigating the ODI World Cup Year
As cricket enthusiasts know, 2023 is a crucial year with the ODI World Cup on the horizon. Rohit Sharma's absence from T20Is has sparked curiosity, especially considering his pivotal role in the Indian cricket scene. In this exclusive reveal, Rohit provides valuable insights into the delicate balance between formats and the complexities of player workload management.
Prioritizing Rest and Preparation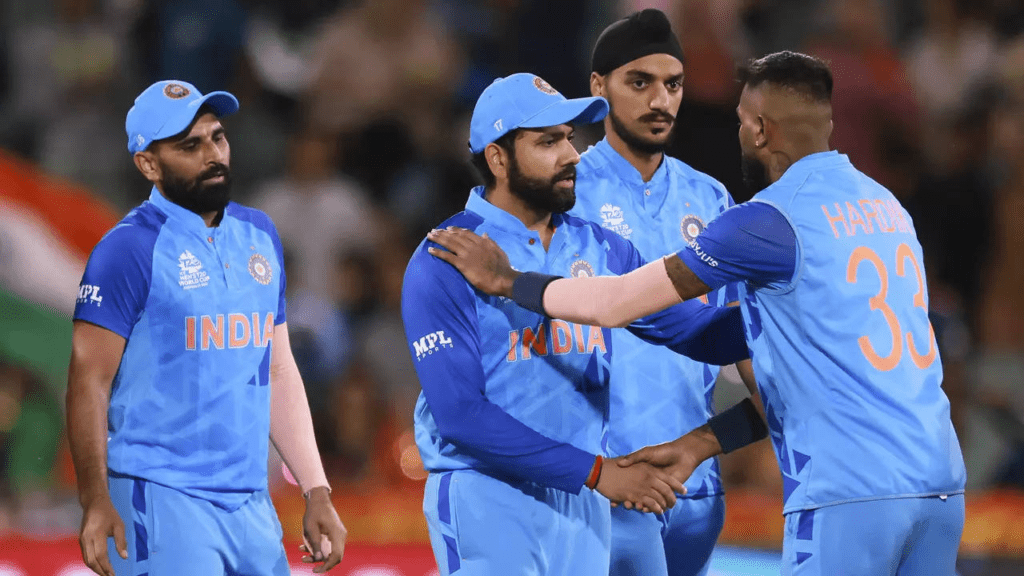 Rohit Sharma's absence from T20Is is not without reason. He elaborates on the necessity of allocating sufficient break time to players, especially in light of the demanding schedule involving back-to-back matches. Rohit's decision reflects a strategic approach to ensure players are well-rested and adequately prepared for the upcoming 2023 ODI World Cup.
Unveiling Future Prospects
While addressing his absence, Rohit Sharma also hints at the future. At 36 years old, the star opener's prospects for the T20 World Cup in 2024, jointly hosted by West Indies and America, may seem uncertain. However, his surprising revelation about looking forward to the T20 World Cup next year raises intriguing questions about his potential role in the tournament.
A Glimpse into Rohit's Perspective
In an event held in the United States of America, Rohit Sharma offers a glimpse into his perspective and thought process. He acknowledges the unique challenges posed by a 50-over World Cup year and sheds light on his personal assessment of the situation. His candid remarks provide cricket enthusiasts with a deeper understanding of the complexities faced by players during such critical periods.
Rohit Sharma's candid disclosure offers a fascinating glimpse into the intricate decision-making process that shapes a cricketer's career. As the cricketing world awaits the 2023 ODI World Cup and beyond, Rohit's insights provide valuable context and fuel further discussions about the delicate balance between formats and player well-being.
---
The Hindustan Herald Is Your Source For The Latest In Business, Entertainment, Lifestyle, Breaking News, And Other News. Please Follow Us On Facebook, Instagram, Twitter, And LinkedIn To Receive Instantaneous Updates. Also Don't Forget To Subscribe Our Telegram Channel @hindustanherald