In a heartwarming display of unity, cricket sensations Shaheen Afridi and Shahid Afridi, connected through a familial bond, have captured the attention of fans worldwide. The two players, despite competing in separate cricket tournaments on different continents, were seen celebrating their successes in an uncannily identical manner. The remarkable video of their synchronized celebrations has taken social media by storm.
A Tale of Two Continents
Shaheen Afridi, the rising star from the Pakistan men's national cricket team, and Shahid Afridi, a legendary figure in Pakistan cricket history, showcased their shared joy on the global stage. Despite thousands of kilometers separating their respective tournaments, the duo's celebratory gestures showcased their strong connection and mutual respect.
The Legacy Continues
While Shahid Afridi's illustrious cricket career has seen him represent Pakistan at the international level, his son-in-law, Shaheen Shah Afridi, has emerged as a prominent figure in contemporary cricket. The younger Afridi is making his mark in the Hundred competition in England, while the elder continues to showcase his skills in leagues worldwide, including the Global T20 Canada.
A Unifying Moment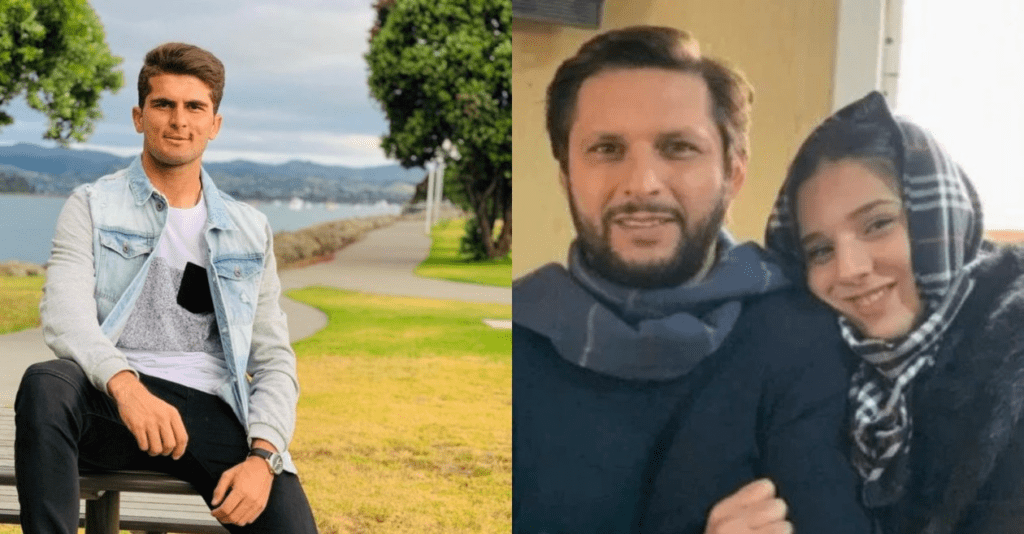 The viral video capturing Shaheen and Shahid Afridi's synchronized celebrations serves as a heartwarming reminder of the power of family and sportsmanship. Their gestures transcend geographical boundaries and exemplify the unbreakable bond between two generations of cricket talent.
Future Prospects
As Shaheen Afridi's career progresses, his role in Pakistan's upcoming campaigns, such as the Asia Cup and the ODI World Cup in India, becomes pivotal. The left-arm speedster's performance will undoubtedly play a crucial role in his team's success.
United on a Global Stage
While speculation surrounded Pakistan's participation in the ICC Men's ODI World Cup in 2023, the country's senior men's cricket team received approval from the government to travel to India for the prestigious tournament. Pakistan's commitment to keeping sports separate from politics was evident in this decision, emphasizing the importance of fair play and international camaraderie.
A Glimpse of Unity
The heartwarming video of Shaheen and Shahid Afridi's identical celebrations showcases the enduring spirit of cricket and the unifying power of the game. As the cricketing world eagerly anticipates their future performances, this synchronized celebration remains an inspiring moment that resonates with fans across the globe.
---
The Hindustan Herald Is Your Source For The Latest In Business, Entertainment, Lifestyle, Breaking News, And Other News. Please Follow Us On Facebook, Instagram, Twitter, And LinkedIn To Receive Instantaneous Updates. Also Don't Forget To Subscribe Our Telegram Channel @hindustanherald