In response to a tragic incident involving the killing of a six-year-old girl by a leopard on the Alipiri footpath route, the Tirumala Tirupati Devasthanam (TTD) has introduced new restrictions for pilgrims. The TTD, which oversees the management of the renowned Tirumala temple, has decided to prohibit pilgrims with children aged below 15 years from trekking on both footpath routes to the temple after 2 pm. The new guidelines, effective from Sunday, allow children to access the footpath routes only between 5 am and 2 pm.
Safety Measures in Light of Recent Tragedy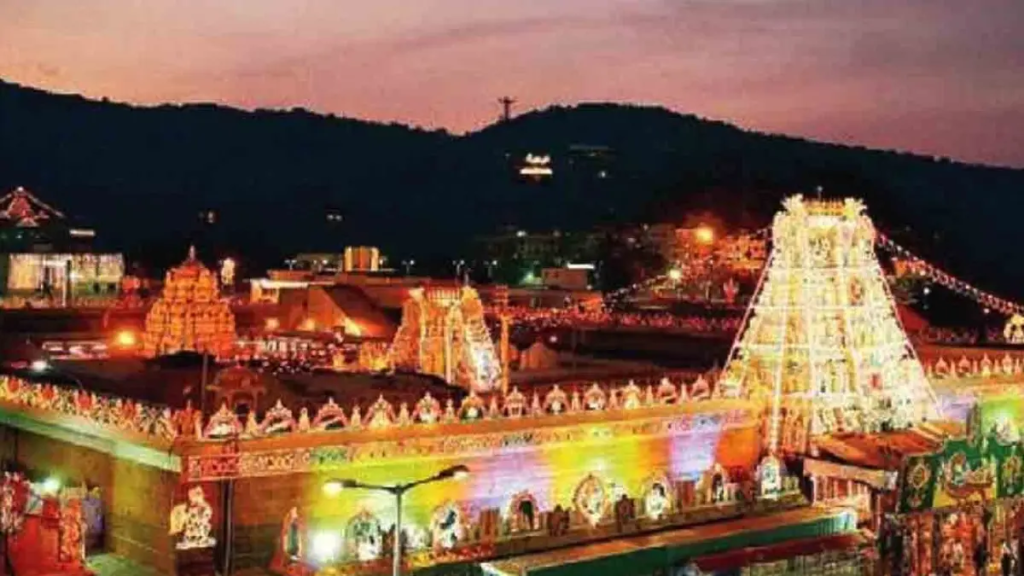 The decision to impose these restrictions comes after the distressing incident that occurred on Friday night, where a leopard killed a young girl on the Alipiri footpath route. Apart from restricting children's access after 2 pm, the TTD has also implemented a ban on the movement of two-wheelers between 6 pm and 6 am. The TTD reported leopard sightings at multiple locations, prompting increased collaboration between the temple body, Forest Department, and Police to enhance security measures.
Enhanced Security Measures
To ensure the safety of pilgrims, the TTD has taken several steps. The temple body has increased its collaboration with the Forest and Police departments, focusing on vulnerable points along the footpath route to the Tirumala temple. The Chief Conservator of Forest, Nageswara Rao, mentioned that they have prepared cages and tranquilizers to capture the predator. Additionally, plans are in place to install nearly 500 CCTV cameras along the footpath route to improve surveillance.
Pilgrim Safety Precautions and Awareness
The TTD has appealed to parents trekking with children on footpaths to exercise additional caution. The temple body is taking proactive measures to ensure the safety of devotees. The TTD Executive Officer, AV Dharma Reddy, conducted a safety check at night, trekking the footpath route from Seventh Mile to the Lakshmi Narasimha Swamy temple. The temple body has increased the presence of security guards at vulnerable points and arranged for groups of devotees to trek with a security guard. Continuous announcements remind parents to prioritize their children's safety during the trek.
Commitment to Pilgrim Safety
TTD Chairman B. Karunakara Reddy has scheduled a high-level meeting to discuss safety measures with the TTD Executive Officer, District Collector, and Superintendent of Police. The TTD's priority is to ensure the safety of pilgrims on footpath routes and Ghat roads. The TTD has urged devotees to adhere to the provided guidelines to ensure the safety of the pilgrim community.
The TTD's response to the tragic incident highlights its commitment to ensuring the safety of pilgrims visiting the Tirumala temple. By implementing new restrictions and enhancing security measures, the temple body aims to prevent future incidents and provide a secure environment for devotees. The collaboration between different departments and the deployment of advanced surveillance technology underline the TTD's dedication to the well-being of pilgrims.
---
The Hindustan Herald Is Your Source For The Latest In Business, Entertainment, Lifestyle, Breaking News, And Other News. Please Follow Us On Facebook, Instagram, Twitter, And LinkedIn To Receive Instantaneous Updates. Also Don't Forget To Subscribe Our Telegram Channel @hindustanherald