United Kingdom Prime Minister Rishi Sunak, who is currently in India to participate in the G20 Summit, expressed his optimism and admiration for India's role as the host of the summit. He highlighted the successful leadership of India in hosting this significant global event, emphasizing the importance of the G20 Summit and the positive impact it can have on global deliberations and decisions.
UK's Commitment to Combating Extremism, Including Khalistan Extremism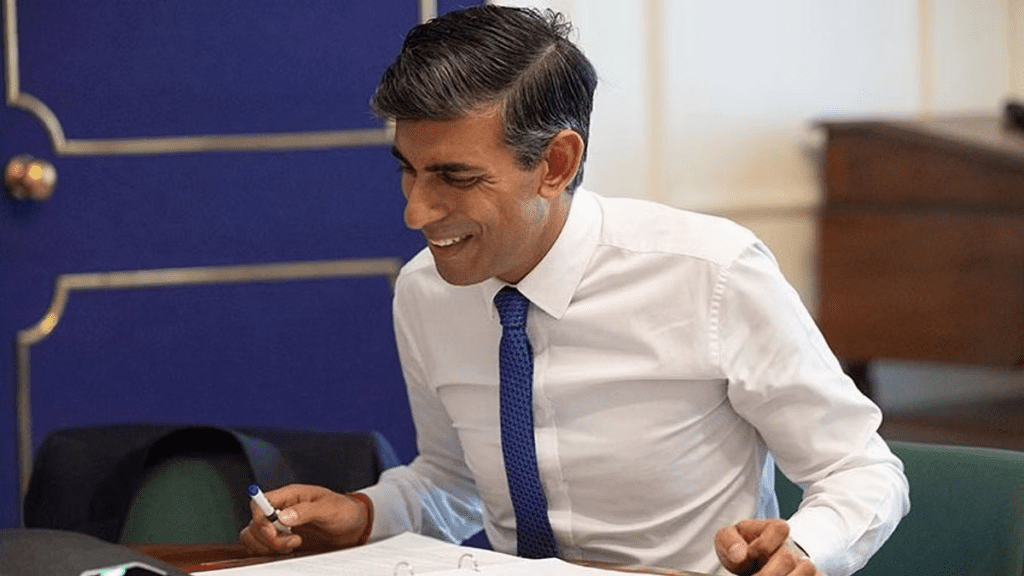 In his discussions with news agency ANI, Prime Minister Sunak reaffirmed the United Kingdom's commitment to combatting extremism, including Pro-Khalistan Extremism. He made it clear that no form of extremism or violence is acceptable in the UK and highlighted the collaboration between the UK and Indian governments to share intelligence and information aimed at eradicating violent extremism.
Addressing the Russia-Ukraine Conflict
Prime Minister Sunak also addressed the Russia-Ukraine conflict, emphasizing the devastating impact of Russia's "illegal invasion" on global food prices. He noted Russia's withdrawal from a Grain Deal, which resulted in increased food prices and hardship for millions of people. He expressed his intent to raise awareness about the consequences of Russia's actions on the global stage.
UK PM's Personal Connection to Hinduism and Indian Culture
On a more personal note, Prime Minister Sunak discussed his connection to Hinduism and his Indian roots. He described himself as a proud Hindu and expressed his desire to visit a temple during his stay in India. He also mentioned his recent celebration of Hindu festivals, Raksha Bandhan and Janmashtami, highlighting the importance of faith in his life.
Strengthening India-UK Relations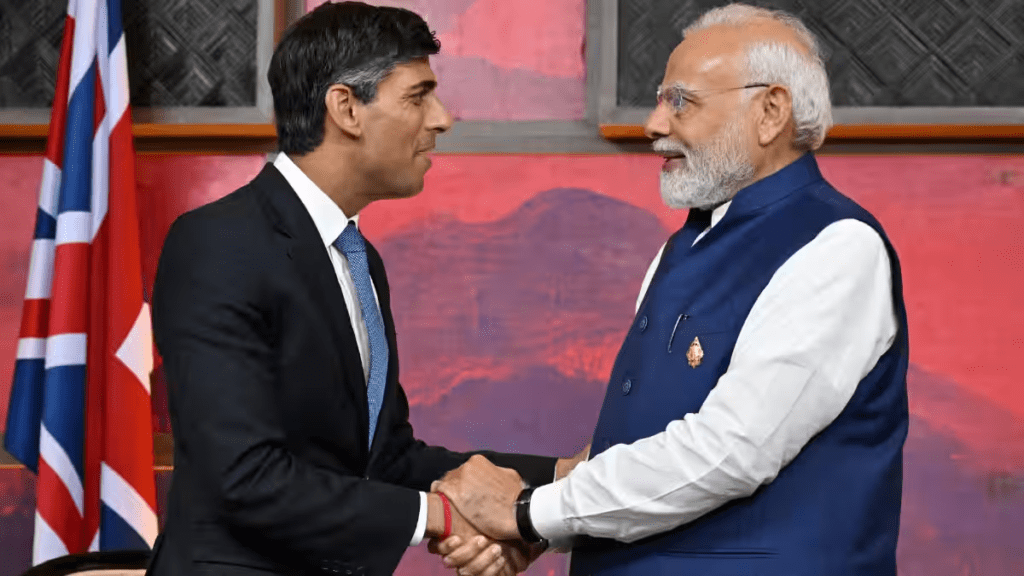 Prime Minister Sunak emphasized the significance of his visit to India and his role in representing the UK. He expressed his deep love for India, a country with strong family ties, and his commitment to strengthening India-UK relations. He acknowledged the importance of concluding a comprehensive Free Trade Agreement (FTA) between the two nations, highlighting the progress made and the need for further efforts to reach a successful conclusion.
Collaboration in Science, Technology, and Security
Furthermore, Prime Minister Sunak expressed enthusiasm for deepening and broadening the bilateral relationship between India and the UK. He mentioned the importance of strengthening the security partnership and increasing collaboration in areas such as research, science, and universities. He emphasized that both countries are leading science and technology superpowers and can work together to address global challenges and create economic opportunities.
In conclusion, Prime Minister Rishi Sunak's visit to India for the G20 Summit not only highlights the importance of global cooperation but also underscores the personal and cultural connections between the UK and India, paving the way for enhanced diplomatic and economic relations.
---
The Hindustan Herald Is Your Source For The Latest In Business, Entertainment, Lifestyle, Breaking News, And Other News. Please Follow Us On Facebook, Instagram, Twitter, And LinkedIn To Receive Instantaneous Updates. Also Don't Forget To Subscribe Our Telegram Channel @hindustanherald