Vodafone Idea (VI) has taken significant steps to address its financial obligations, paying 50% of its license fees and spectrum usage charges (SUC) for the March quarter. Additionally, VI has provided assurances to the Department of Telecommunications (DoT) that it will progressively clear 90% of the dues for the June quarter, including interest payments, through a phased approach.
Financial Snapshot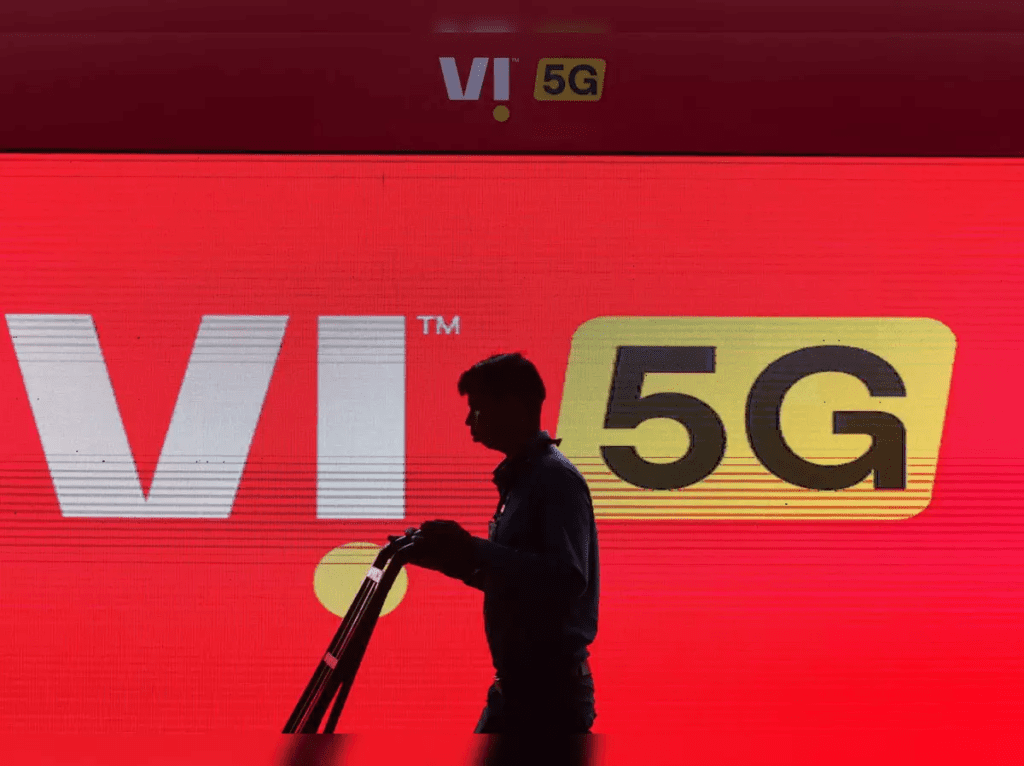 According to VI's Q1 earnings report, as of June 30, 2023, the company's total gross debt amounted to Rs 2,117.6 billion. This includes deferred spectrum payment obligations of Rs 1,337.4 billion and an AGR (Adjusted Gross Revenue) liability of Rs 668.6 billion owed to the government. VI also has debt from banks and financial institutions totaling Rs. 95 billion and optionally convertible debentures amounting to Rs. 16.6 billion.
DoT's Stance
DoT officials have emphasized that VI's adherence to its payment schedules is crucial. If the company fulfills its commitments as planned, the department will refrain from utilizing the bank guarantees provided by VI. However, in the event of non-compliance, the guarantees will be invoked.
Seeking External Funding
VI has communicated that it has made progress in discussions with various investor groups, though specific details have not been disclosed. The infusion of Rs 2,000 crore by the company's promoters is expected to facilitate external funding opportunities.
Government's Stake and Support
Currently, the government holds a 33.1% stake in VI but maintains a hands-off approach to the company's daily operations. Over the past two years, the government has granted multiple extensions for statutory payments, recognizing VI's efforts in compensating for delays by paying interest. Recent telecom reforms have also eliminated provisions for imposing penalties.
Funding Challenges and Competitive Landscape
VI has faced challenges in raising funds, impacting its ability to expand its 4G network and initiate the rollout of 5G services. This financial constraint has placed VI at a disadvantage compared to competitors such as Reliance Jio and Bharti Airtel.
Short-Term Loan and Spectrum Auction
VI's CEO, Akshaya Moondra, has informed DoT that the company is in the final stages of arranging a Rs 4,000-crore short-term loan from the State Bank of India (SBI). This loan will be utilized to settle pending statutory dues and spectrum installment payments. VI has also requested a 30-day extension to fulfill its payment obligations for the 2022 spectrum auction installment, subject to interest charges.
Future Regulatory Payments
While the government had provided a four-year payment moratorium for payments related to past auctions, the 2022 spectrum auction was excluded from this arrangement. The payment moratorium is set to conclude in the third quarter of the 2025-26 fiscal year. Following this, VI will be obligated to make annual regulatory payments exceeding Rs 40,000 crore.
---
The Hindustan Herald Is Your Source For The Latest In Business, Entertainment, Lifestyle, Breaking News, And Other News. Please Follow Us On Facebook, Instagram, Twitter, And LinkedIn To Receive Instantaneous Updates. Also Don't Forget To Subscribe Our Telegram Channel @hindustanherald