US President Joe Biden is set to visit India to participate in the G20 Summit, where he will engage in a crucial bilateral meeting with Indian Prime Minister Narendra Modi. The meeting is scheduled for September 8 and will take place on the sidelines of the G20 Summit, hosted by India, from September 9 to 10 in New Delhi.
The Bilateral Meeting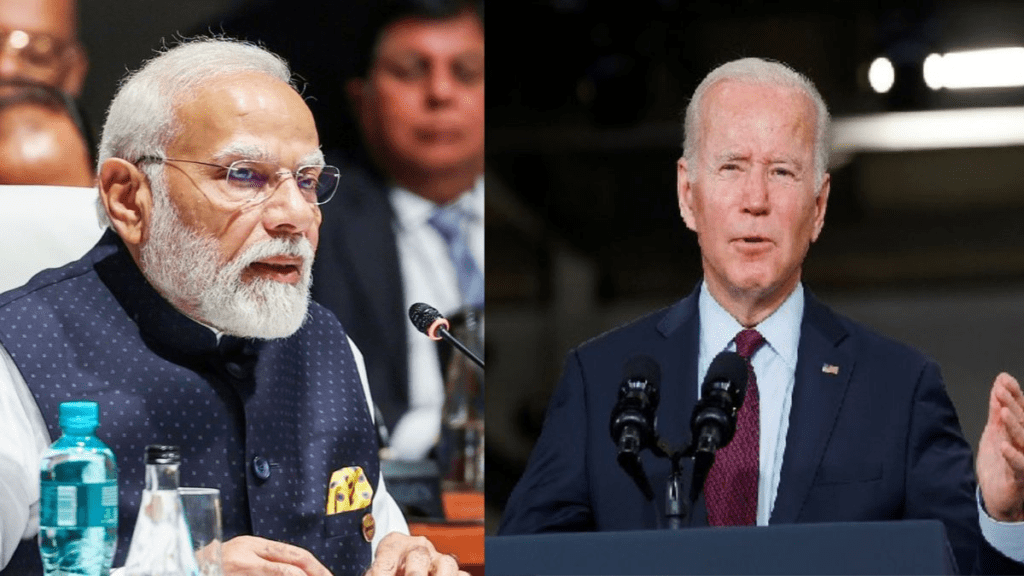 The White House has confirmed that President Biden will hold a bilateral meeting with Prime Minister Modi during his visit. The meeting is expected to address various global challenges and strengthen the relationship between the United States and India.
G20 Summit in New Delhi
India, as the President of the G20, will host this significant international event, bringing together leaders from major developed and developing economies around the world. The G20 Summit is a platform for discussions on pressing global issues and cooperation in various fields, including economic cooperation, climate change, and more.
Agenda for the G20 Summit
During the G20 Summit, President Biden and other G20 partners will engage in discussions on a wide range of joint efforts. These discussions will encompass critical topics such as the transition to clean energy and the fight against climate change. Additionally, the leaders will explore strategies to mitigate the economic and social impacts stemming from the conflict in Ukraine, led by Russian President Vladimir Putin. Furthermore, they will seek ways to enhance the capabilities of multilateral development banks, including the World Bank, to combat global poverty and address global challenges effectively.
US Commitment to the G20
While in New Delhi, President Biden is expected to commend Prime Minister Modi for his leadership of the G20 and reaffirm the United States' commitment to the G20 as the premier forum for economic cooperation. The United States has also expressed its intention to host the G20 Summit in 2026, emphasizing the importance of this forum for global cooperation.
The Significance of G20
The G20, consisting of the world's major developed and developing economies, plays a pivotal role in addressing global economic and geopolitical challenges. The members collectively represent a substantial portion of global GDP, trade, and population, making their collaboration vital for international stability and prosperity.
The bilateral meeting between President Biden and Prime Minister Modi, scheduled for September 8, will be a critical event during the G20 Summit in India. It highlights the importance of international cooperation in addressing pressing global challenges and underscores the commitment of both nations to strengthening their relationship and working together on various fronts.
---
The Hindustan Herald Is Your Source For The Latest In Business, Entertainment, Lifestyle, Breaking News, And Other News. Please Follow Us On Facebook, Instagram, Twitter, And LinkedIn To Receive Instantaneous Updates. Also Don't Forget To Subscribe Our Telegram Channel @hindustanherald