Polycystic Ovary Syndrome (PCOS) is a common disorder affecting women across all stages of life. It is prevalent in 1 in 5 women of reproductive age and presents with various symptoms, including irregular periods, acne, excess facial hair (hirsutism), insulin resistance, and the presence of polycystic ovaries. While PCOS has multiple contributing factors, including genetic susceptibility, in-utero transmission, and environmental influences, holistic management is crucial. Natural remedies and lifestyle modifications play a central role in addressing PCOS.
The Role of Lifestyle Modifications
Natural remedies, coupled with lifestyle adjustments, are key components of managing PCOS effectively. These modifications encompass dietary choices, exercise routines, and the incorporation of specific nutrients to regulate insulin levels and support weight management—two critical aspects of PCOS management.
Exercise and Diet for PCOS Management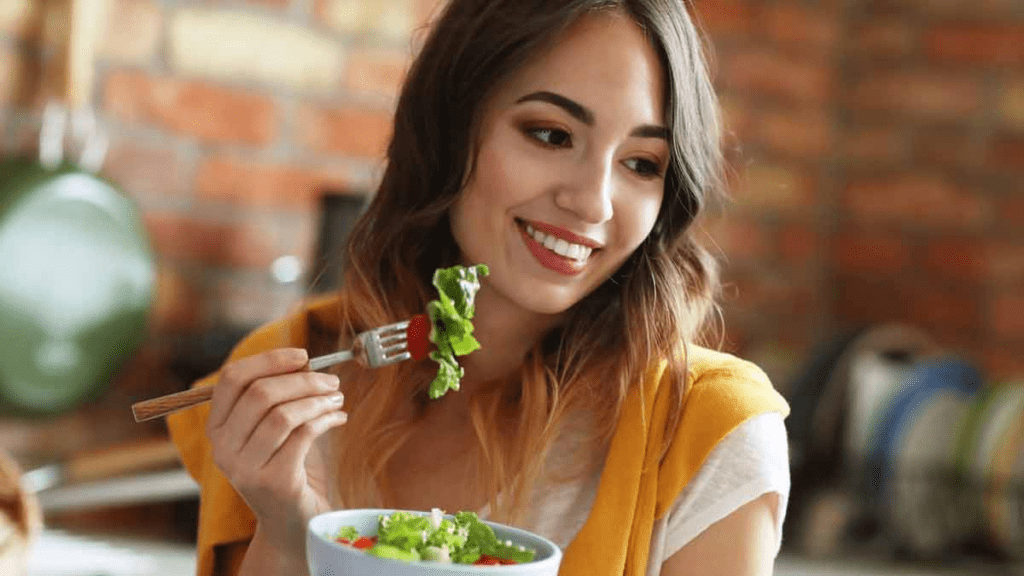 Dr. Duru Shah emphasizes the significance of lifestyle modification, stating, "According to international recommendations, exercise and diet are the most effective interventions for managing PCOS. A combination of cardiovascular and high-intensity training, combined with a protein-rich, low-carbohydrate, calorie-deficit diet, is best suited for women with PCOS. These strategies help lower insulin resistance, reduce elevated male hormones, and control obesity."
Furthermore, addressing weight gain, a common PCOS symptom, is essential. Even a modest weight loss of 5-10% of body weight can improve insulin resistance, normalize menstrual cycles, and optimize fertility outcomes. International PCOS guidelines suggest at least 75 minutes of vigorous exercise per week to prevent weight gain and approximately 150 minutes per week for achieving weight loss.
Beneficial Nutrients for PCOS
Supplementing certain nutrients can enhance the benefits of lifestyle changes for women with PCOS. Vitamins like vitamin D3, Folic acid, and B12 are known to improve insulin sensitivity and overall metabolic function. Inositols, considered ovarian vitamins, help restore normal ovarian function. Metformin, an insulin sensitizer, effectively manages insulin-glucose balance and reduces BMI in obese women. Ongoing research explores the potential of metformin in preventing diabetes and cardiac disease in women with PCOS.
Antioxidants such as co-enzyme Q10, Omega-3 Fatty acids, and resveratrol have anti-inflammatory effects that improve PCOS symptoms. Probiotics support the balance of gut bacteria, reducing systemic inflammation. Additionally, natural food items like curcumin, cinnamon, and flax seeds improve insulin sensitivity, regulating overall metabolic health.
Dr. Archana Gupta, Founder of Purna Gummies, suggests incorporating herbal remedies like cinnamon and spearmint into daily routines. Cinnamon assists in managing insulin resistance, while spearmint tea may help reduce excessive hair growth. Stress management practices like yoga and meditation further promote hormonal balance.
Balancing Hormones with Food
Ritika Samaddar, Regional Head-Dietetics at Max Healthcare, Delhi, highlights three food items that complement PCOS management:
Almonds: Almonds offer various benefits for PCOS. Their high protein, fiber, and healthy fats content promotes satiety and aids in weight management—an essential component of PCOS therapy. Almonds also contain vital nutrients like magnesium and vitamin E, supporting overall health and hormonal balance.
Berries: Berries such as strawberries, blueberries, raspberries, and blackberries are rich in vitamins, antioxidants, and fiber. They are considered beneficial for PCOS, and you can consume them raw or as a pudding with yogurt.
Broccoli: Broccoli is an excellent choice for individuals with PCOS. It is a good source of calcium, has a low glycemic index, and is low in calories. Incorporating broccoli into the diet regularly, preferably steamed to preserve nutrients, can be beneficial.
Addressing the underlying causes of PCOS, treating its symptoms, and reducing the risk of related health issues require a balanced diet as a crucial component of an all-encompassing PCOS management strategy. Collaborating with healthcare professionals or qualified dietitians to tailor the approach to individual needs and goals is essential for effective management.
---
The Hindustan Herald Is Your Source For The Latest In Business, Entertainment, Lifestyle, Breaking News, And Other News. Please Follow Us On Facebook, Instagram, Twitter, And LinkedIn To Receive Instantaneous Updates. Also Don't Forget To Subscribe Our Telegram Channel @hindustanherald