The Reserve Bank of India (RBI) has released data indicating that 93% of the Rs 2000 currency notes, which were withdrawn from circulation on May 19, have been returned to banks as of August 31. The central bank has also revealed that only Rs 24,000 crore worth of these notes remain in circulation.
Significant Return of Rs 2000 Banknotes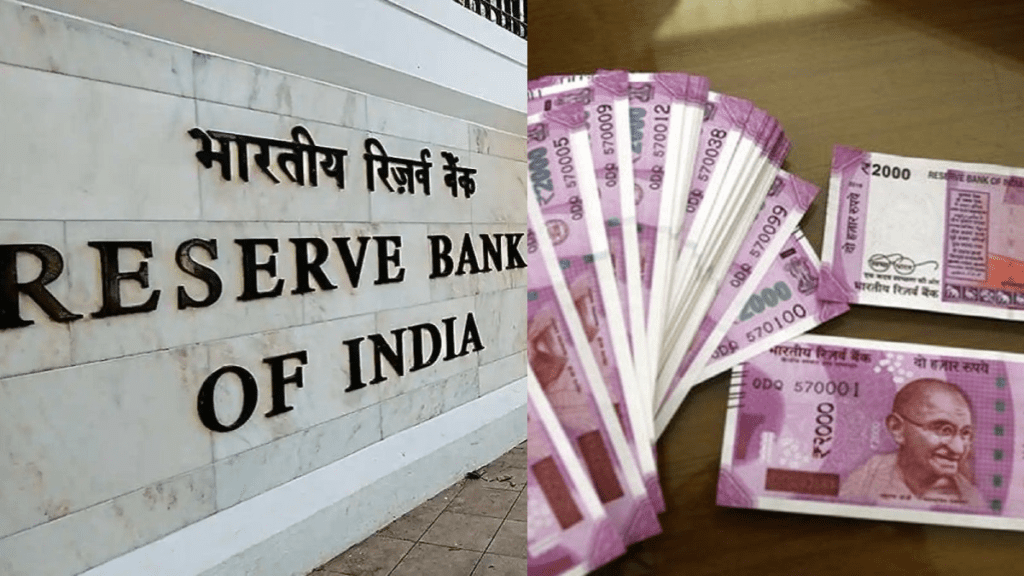 According to information provided by banks, the total value of Rs 2000 banknotes returned from circulation stands at Rs 3.32 lakh crore as of August 31, 2023. Consequently, as of the close of business on August 31, 2023, only Rs 0.24 lakh crore worth of Rs 2000 banknotes were still in circulation. This means that 93% of the Rs 2000 banknotes in circulation as of May 19, 2023, have been returned.
Deposit and Exchange Patterns
Data collected from major banks reveals that out of the total banknotes in Rs 2000 denomination that have been returned from circulation, approximately 87% are in the form of deposits, while the remaining 13% have been exchanged into other denomination banknotes.
Deadline and Legal Tender Status
The RBI had announced the withdrawal of Rs 2000 banknotes on May 19, 2023. These notes, however, will continue to be valid legal tender until September 30, 2023. It's important to note that the RBI has not provided clarity regarding the status of Rs 2000 notes held by individuals after September 30.
Public Advisory
The RBI has urged members of the public to utilize the remaining period until September 30, 2023, to either deposit or exchange the Rs 2000 banknotes they possess.
This development comes in contrast to the demonetization of old Rs 500 and Rs 1,000 notes in November 2016 when these notes were invalidated, making them no longer legal tender.
---
The Hindustan Herald Is Your Source For The Latest In Business, Entertainment, Lifestyle, Breaking News, And Other News. Please Follow Us On Facebook, Instagram, Twitter, And LinkedIn To Receive Instantaneous Updates. Also Don't Forget To Subscribe Our Telegram Channel @hindustanherald