In the midst of speculation about the possibility of early Lok Sabha elections, BJP MP Sushil Modi has quashed such notions, asserting that the elections will proceed as scheduled. This strategic move is seen as an attempt to deny the INDIA bloc sufficient time to organize and garner support for their campaign.
Ayodhya Ram Mandir Inauguration and Interim Budget as Factors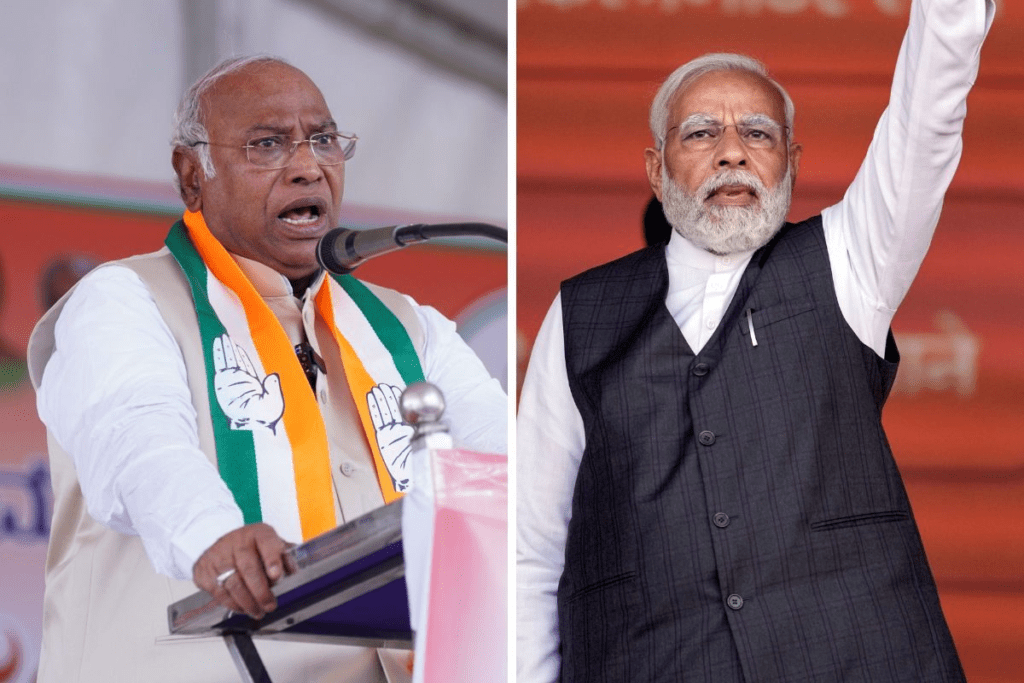 Sushil Modi cited key factors for dismissing the idea of an early election. He pointed out that the inauguration of the Ayodhya Ram Mandir in Uttar Pradesh is slated for January, followed by the presentation of the interim budget by the government. These impending events make an early election impractical, according to Modi.
Rahul Gandhi's Role and Kharge's Position
Ahead of the united Opposition's meeting in Mumbai, Sushil Modi indicated that Congress leader Rahul Gandhi is likely to be the face of the INDIA bloc's Prime Ministerial candidacy. In response to speculations about Congress President Mallikarjun Kharge's role as the convener of the Opposition alliance, Modi asserted that Kharge's stature couldn't match up to PM Modi's.
Denial of Early Election Speculations by Nitish Kumar and Mamata Banerjee
Sushil Modi also rebuffed claims made by Bihar CM Nitish Kumar and West Bengal CM Mamata Banerjee that early elections might be considered to curtail the INDIA bloc's preparation time. He emphasized that the Lok Sabha elections will occur as scheduled, with no alterations. The anticipated inauguration of the Ayodhya Ram temple and the interim budget presentation were reiterated as factors preventing an early election.
Helicopter Booking Controversy
The BJP's alleged pre-booking of all helicopters for the upcoming Lok Sabha elections, to hinder the Opposition's access, was countered by Sushil Modi. He dismissed the claim made by Mamata Banerjee that the BJP's reservation of helicopters would impede other parties, stating that if Banerjee required a helicopter, she should communicate her need and it would be arranged.
Coordination Committee and Convener Selection
As the united Opposition prepares for its coordination committee announcement on September 1 in Mumbai, the selection of a convener remains a pivotal decision. Among the contenders are Mamata Banerjee, Nitish Kumar, Congress MP Sonia Gandhi, and Mallikarjun Kharge. While political strategist Prashant Kishor ruled out Nitish Kumar as convener, insider sources suggest Kharge may take on the role with Sonia Gandhi's endorsement.
Sushil Modi's statements serve as a strategic response to counter the INDIA bloc's preparations and early election speculations. With crucial events on the horizon and the need to thwart the Opposition's advantage, the BJP remains resolute in proceeding with the Lok Sabha elections according to schedule.
---
The Hindustan Herald Is Your Source For The Latest In Business, Entertainment, Lifestyle, Breaking News, And Other News. Please Follow Us On Facebook, Instagram, Twitter, And LinkedIn To Receive Instantaneous Updates. Also Don't Forget To Subscribe Our Telegram Channel @hindustanherald