In a recent incident at Neha Public School in Muzaffarnagar, Uttar Pradesh, a video showing a student being beaten by his classmates under the alleged instigation of a teacher, Tripta Tyagi, has sparked outrage. The incident has ignited discussions about the teacher's actions, the student's wellbeing, and the role of the school in maintaining discipline. Here's a breakdown of the situation:
Background: Pressure from Parents and Alleged Misconduct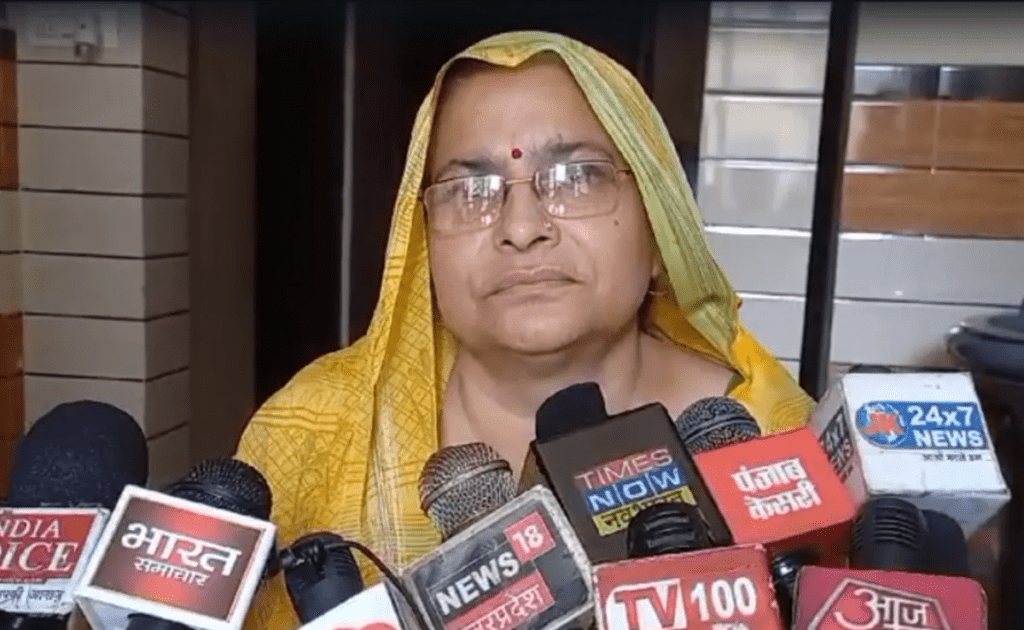 Tripta Tyagi, the teacher at the center of the controversy, has revealed that she faced pressure from the parents of the student to discipline him due to his lack of homework completion over the past two months. The situation escalated when Tyagi allegedly instructed a group of students to physically discipline the student in order to motivate him to complete his assignments.
Tyagi's Defense: Video Editing and Misinterpretation
Tyagi has since spoken out, claiming that the viral video showing her instigating the students to beat their classmate was edited and taken out of context. She asserts that she did not intend for the incident to unfold in the manner depicted in the video. Tyagi also highlighted the harmonious coexistence of Hindu and Muslim students in the school and denied any intention to promote disharmony.
Objectionable Remarks and Controversy
Adding to the controversy, Tripta Tyagi allegedly made objectionable remarks in the video. She reportedly advised "Muhamdan" (Muslim) mothers not to send their children to their uncles' homes due to approaching exams, which could result in missed classes and a disadvantage for the school. However, Tyagi claims that her words were misconstrued and taken out of context.
Parent's Perspective: Child Tortured and Calls for Justice
The father of the student who was beaten in the video has expressed his distress over the incident. He has claimed that the child was subjected to repeated physical abuse and torture during the incident, lasting for an hour or two. The father emphasized that the matter should not be framed as a Hindu-Muslim issue but as a concern for justice and the well-being of the child.
Official Response: Investigation and Counselling
Muzaffarnagar Police have taken the incident seriously, registering a complaint and stating that appropriate action will be taken. Muzaffarnagar DM Arvind Mallappa confirmed that the Child Welfare Committee is providing counselling to the affected student. The police are investigating the incident further to ensure justice is served.
As the situation unfolds, it is evident that the incident has raised important questions about the responsibility of educators, the well-being of students, and the need for a thorough investigation to uncover the truth behind the viral video. The incident also highlights the importance of addressing issues within the educational system to prevent such incidents from occurring in the future.
---
The Hindustan Herald Is Your Source For The Latest In Business, Entertainment, Lifestyle, Breaking News, And Other News. Please Follow Us On Facebook, Instagram, Twitter, And LinkedIn To Receive Instantaneous Updates. Also Don't Forget To Subscribe Our Telegram Channel @hindustanherald