Easter, stibbe is a member of the four-person Axiom Mission 1 crew, which launched to the International Space Station on Friday, April 8, a week ago.
"When I heard that Eytan would be in space, and I know it's a beautiful place to be with his colleagues and the other astronauts, but he won't be with his immediate family, and that is something that I wanted to make sure that he has that sense of warmth," said Zvi Konikov, rabbi at Chabad of the Space and Treasure Coasts.
It's a symbolic moment, like the four glasses of wine that are filled to the brim "as a sign of blessing, as we want our blessings to spill over," Konikov explained.
Passover has been celebrated for thousands of years to commemorate the Israelites' exodus from slavery in Egypt. It starts at sunset with a special meal known as a Seder.
He pointed out that a fifth cup has been set aside for Elijah the Prophet. "We always leave room for redemption, hope, and the promise of future redemption."
Maintaining faith in space
The Ax-1 mission did not always intersect with Passover. Originally, the 10-day mission was scheduled to launch no earlier than January. According to Kathy Lueders, associate administrator of NASA's Space Operations Mission Directorate, by September 2021, the launch date had been pushed back to February 21, 2022, and then to February 28, due to "station traffic planning." NASA announced another launch schedule change on January 18, 2022, at the end of a blog post about activity aboard the Space Station, this time to March 31 "to account for additional spacecraft preparations and space station traffic."
Axiom Space announced another change in timing on March 18, stating that the launch date would be moved again to "allow teams to complete final spacecraft processing ahead of the mission." This new launch date pitted the mission against the Artemis I mission's wet dress rehearsal testing of NASA's Space Launch System (SLS) rocket and Orion spacecraft. Teams at Kennedy Space Center determined that the WDR at Launch Complex 39B (LC-39B) would take precedence over the private astronaut launch at LC-39A, and an April 8 launch date was set.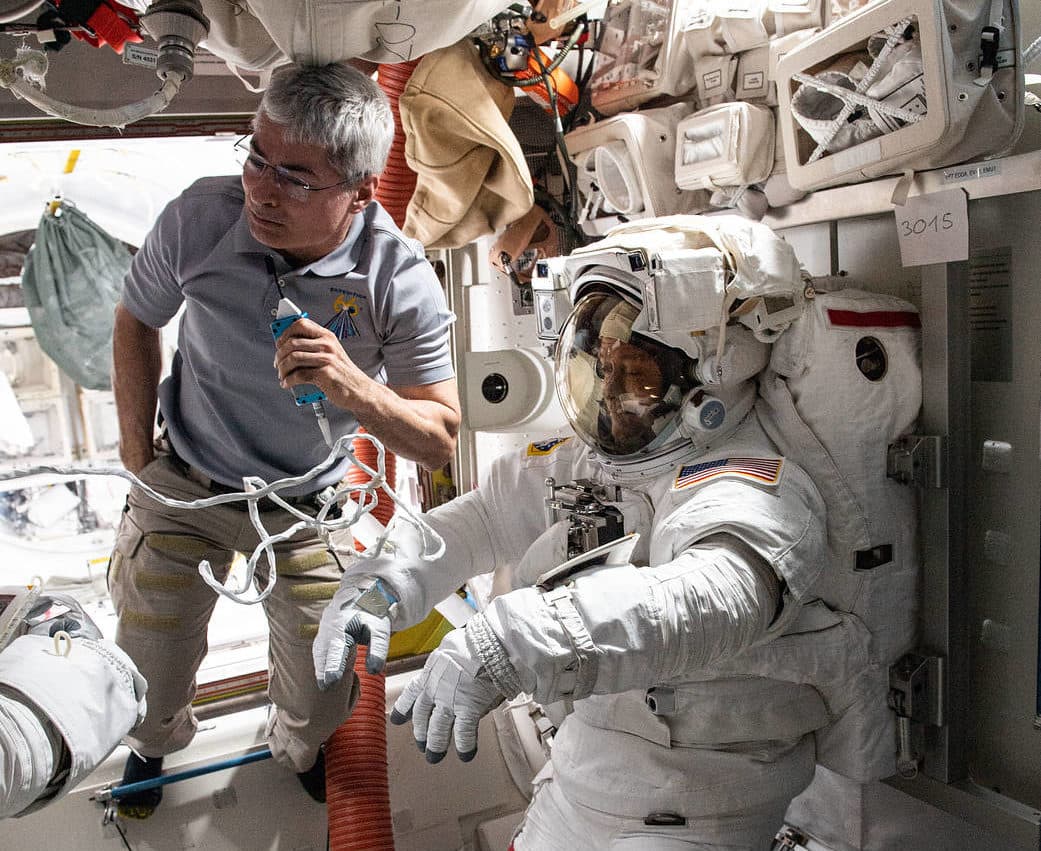 With the new date in mind, Konikov and the Chabad in Satellite Beach collaborated with Stibbe to devise a way for him to participate in the Seder from space. Konikov assisted in the creation of a care package that could be delivered in time for the launch, which included items such as juice boxes instead of wine, a Haggadah (a prayer book used during Seder), and hand-baked shemurah matzah made from Ukrainian wheat.
He remarked on the dual